Written by Jaelyn Molyneux, BA'05
The pathway to Indigenous education for everyone starts with a story. That's the premise behind a University of Calgary-based collection of more than 300 (and counting) recommendations of Indigenous books, art collections, websites and more for readers and learners of all ages.
Books to Build On: Indigenous Literatures for Learning was created by the Werklund School of Education. It started as an online database for teachers who were searching for more ways to introduce Indigenous knowledge into their teaching. Now it's also a resource for anyone who wants a trusted place to find Indigenous stories.
"Story calls you in — you get interested and curious." says Dr. Aubrey Hanson, PhD'17, director of Indigenous Education at the Werklund School of Education and one of the leaders of the project. "That calls you into a relationship with the text, the author and the community that it represents. One of the protocols of Indigenous stories is that, once you've heard it, you are supposed to apply it to your life, somehow."
That action is a powerful tool for the process of truth and reconciliation. The team behind Books to Build On helps facilitate finding those stories by curating the database using a handful of criteria. They vet the identity of the author. They look for literature that plugs readers and learners into work that is being done to reclaim culture, revitalize languages or regenerate ways of knowing. They are also looking for curriculum connections to make it easy for teachers. But, the book list is suitable for everyone — the team makes sure the resources are easy to find in libraries or online.
Hanson's advice to teachers carries over to anyone who is interested and curious. "Find something that you love and that you are interested in, something that sparks your curiosity, and then learn together with your students," she says, adding you don't have to know everything or be intimidated. "Come alongside the story and it will lead you to knowledge that is important."
Here are a few recommendations to get you started. For more, visit the Books to Build On website.
---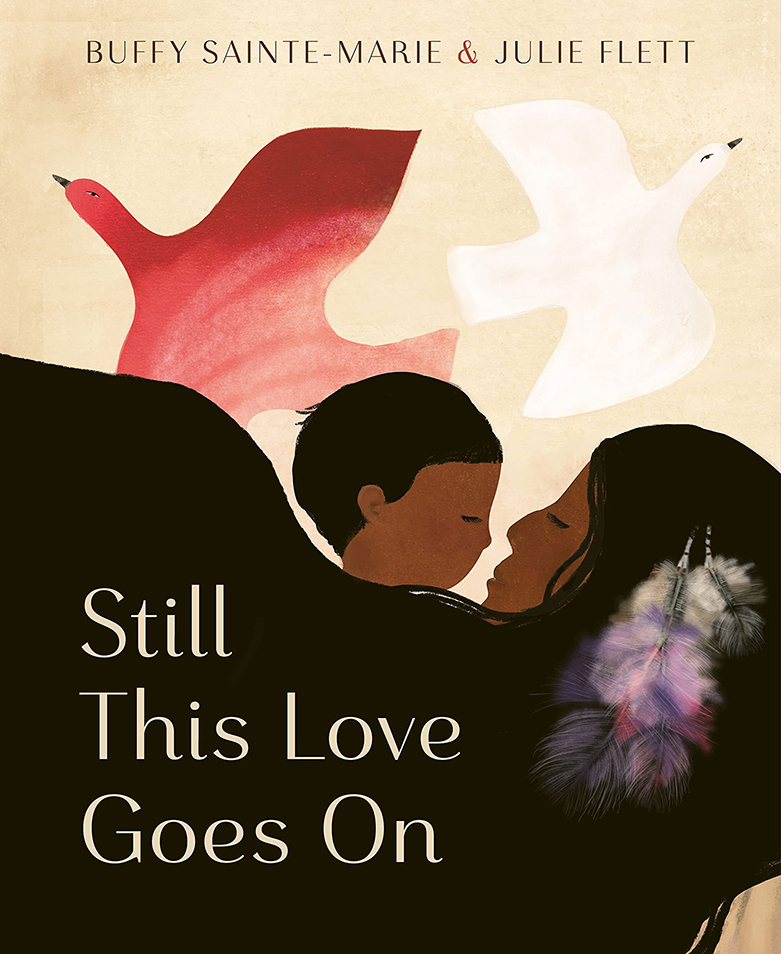 Still This Love Goes On
By Buffy Sainte-Marie and Julie Flett
For pre-kindergarten to Grade 3
This picture book is a love letter to seasons, nature and community. It's based on the song by iconic Saskatchewan-born Cree singer-songwriter Buffy Sainte-Marie and comes with sheet music to play along as you read or sing the words.
---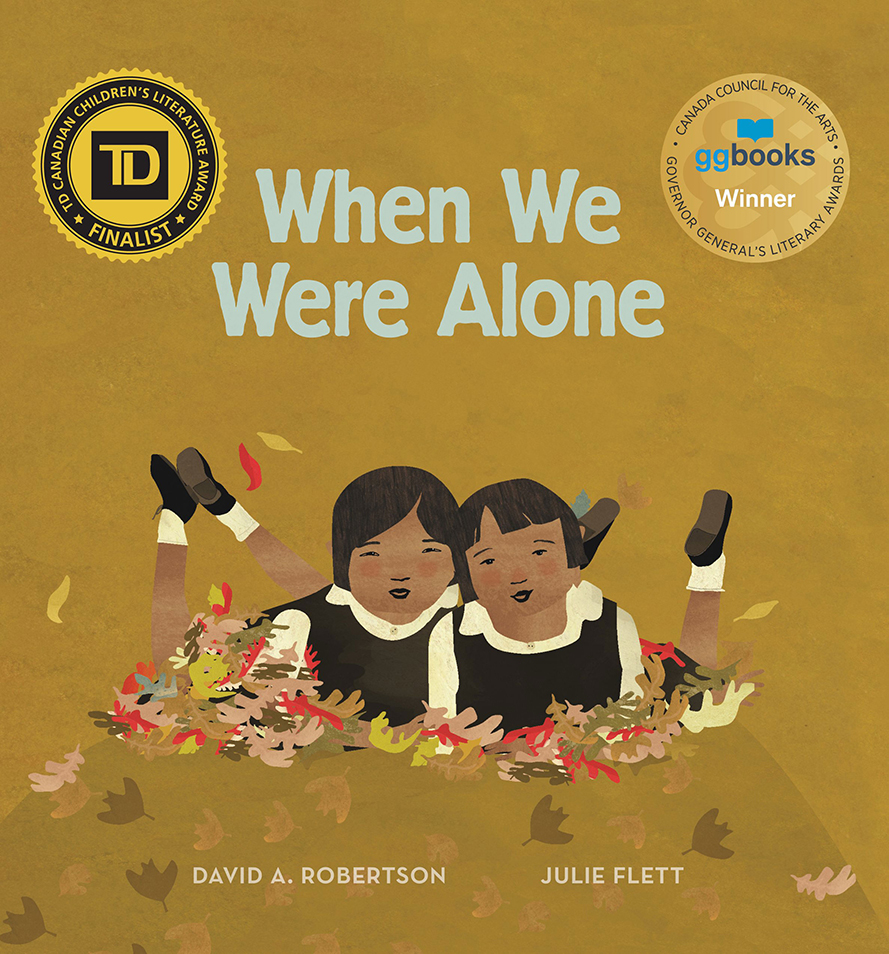 When We Were Alone
By David Robertson and Julie Flett
For pre-kindergarten to Grade 2
David Robertson's story about a little girl who is curious about her grandmother's long braided hair and colourful clothing is a gentle introduction to residential schools. As the girl asks questions, she learns about her grandmother's own experiences growing up. When We Were Alone won the Governor General's Literary Award in 2017.
---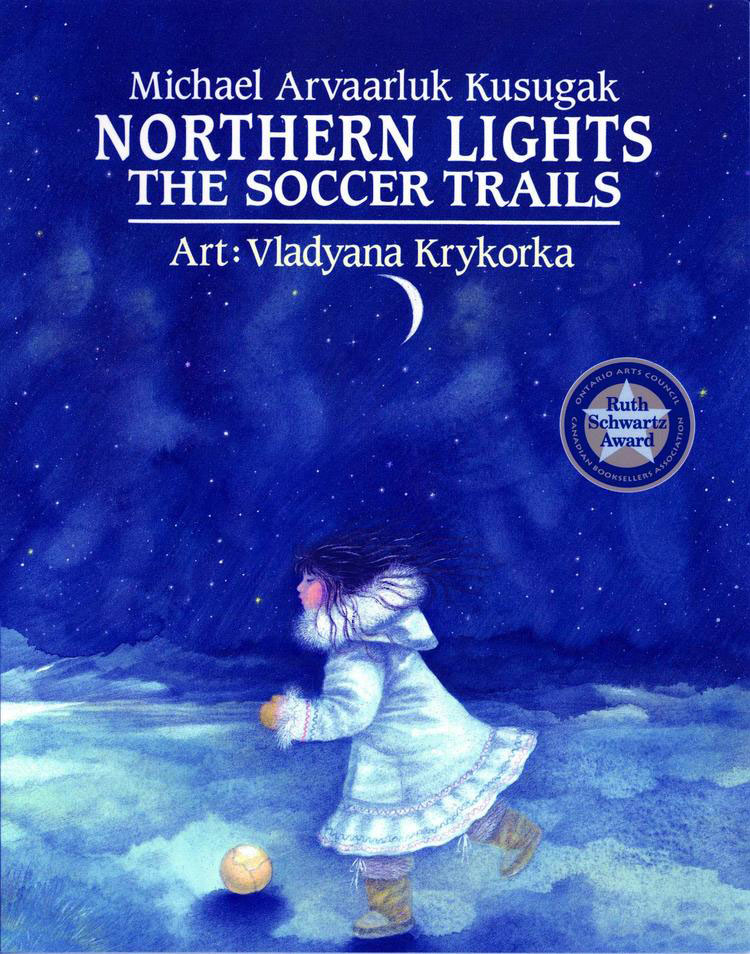 Northern Lights: The Soccer Trails
By Michael Arvaarluk Kusugak and Vladyana Krykorka
For kindergarten to Grade 3
See the North through the eyes of a young Inuk girl who cherishes the Arctic environment with her family. When her mother dies, she learns about the legend of the northern lights and its connection to soccer. Originally published in 1993, this book is just as beautiful in 2023.
---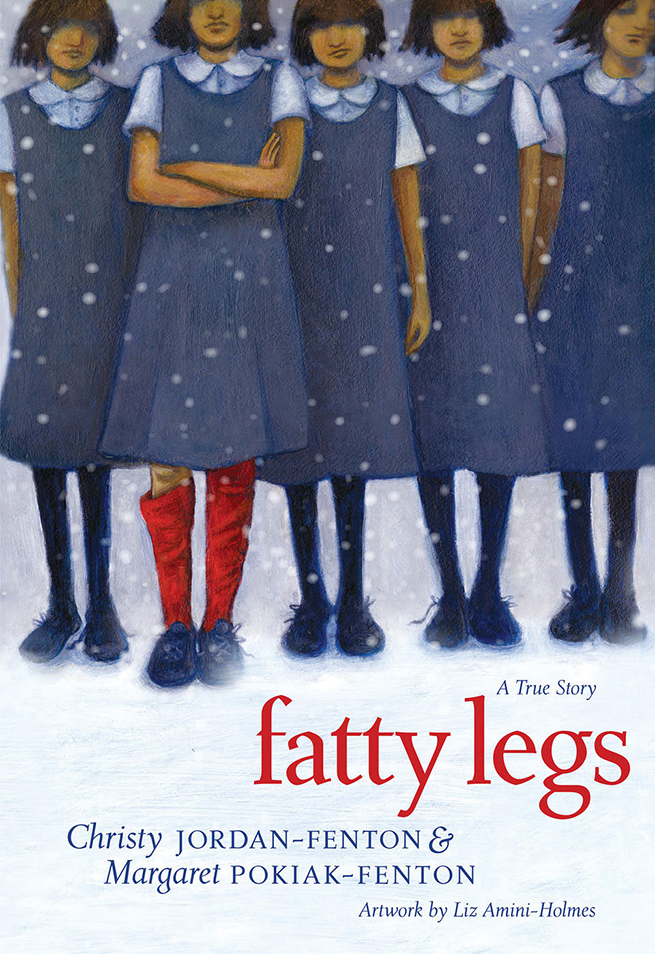 Fatty Legs
By Christy Jordan-Fenton, Margaret Pokiak-Fenton and Liz Amini-Holmes
For grades 5 to 7
After keeping the story to herself for 60 years, in 2010, Margaret Pokiak-Fenton published a memoir about her two years in residential school in the Northwest Territories. Her story touches on themes of self-esteem and courage in the face of cruelty. A sequel, A Stranger at Home: A True Story, catches up with Margaret when she returns home from residential school and struggles to find her place. The Fatty Legs story has also been adapted for younger kids (grades 1 to 4) in the picture book, When I Was Eight.
---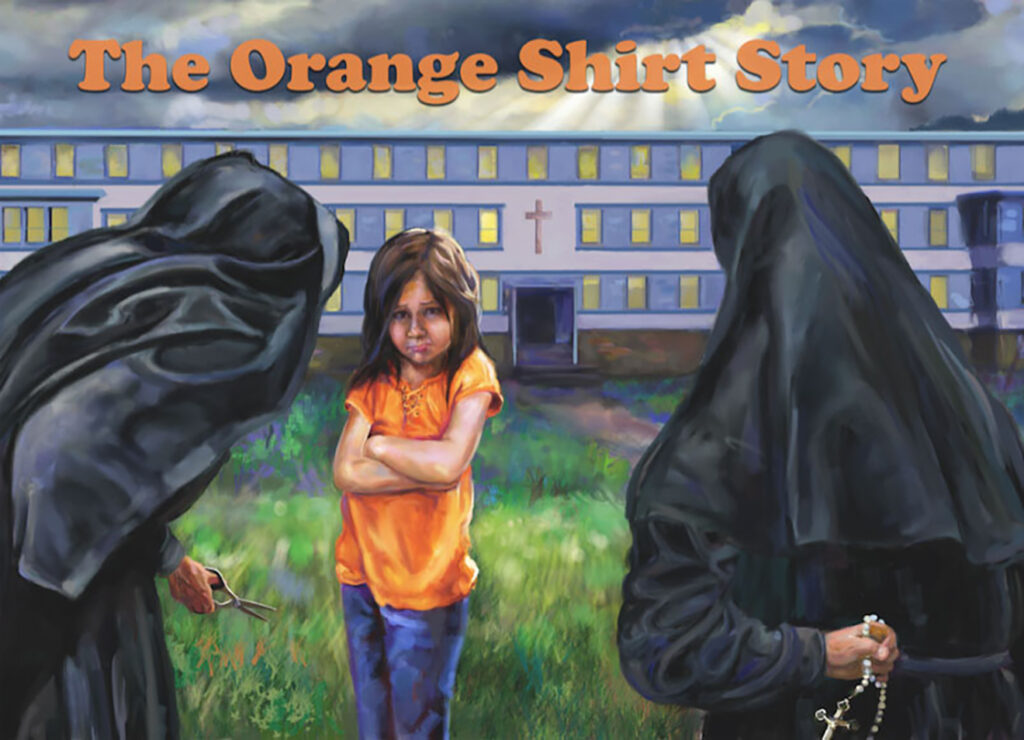 The Orange Shirt Story
By Phyllis Webstad and Brock Nicol
For grades 3 to 9
Sept. 30 is National Day for Truth and Recognition. It's also Orange Shirt Day. The origin of the orange shirt as an emblem for honouring children who were taken to residential school is the true story of when Phyllis Webstad's favourite shirt was taken away from her on the first day of school. Webstad also adapted the story for slightly younger kids (Kindergarten to Grade 4) in With Our Orange Hearts.
---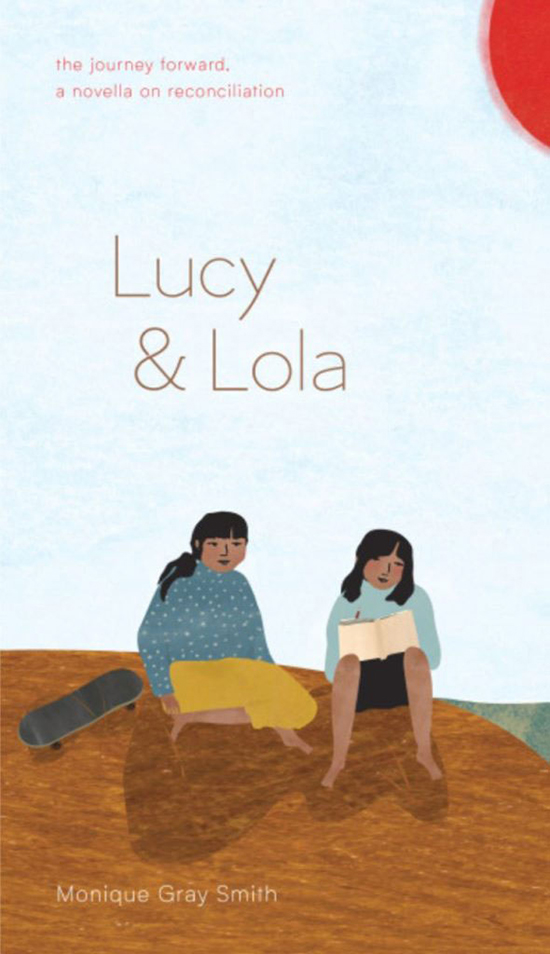 Lucy and Lola: The Journey Forward, a Novella on Reconciliation
By Monique Gray Smith and Julie Flett
For grades 4 to 9
Lucy and Lola spend the summer on Gabriola Island in B.C. with their grandma, visiting the beach and eating ice cream. They smudge and learn words from the traditional language of the island. The realities of racism and the legacy of residential schools are weaved into their summer story as the 11-year-olds come to understand what it means to be intergenerational survivors.
---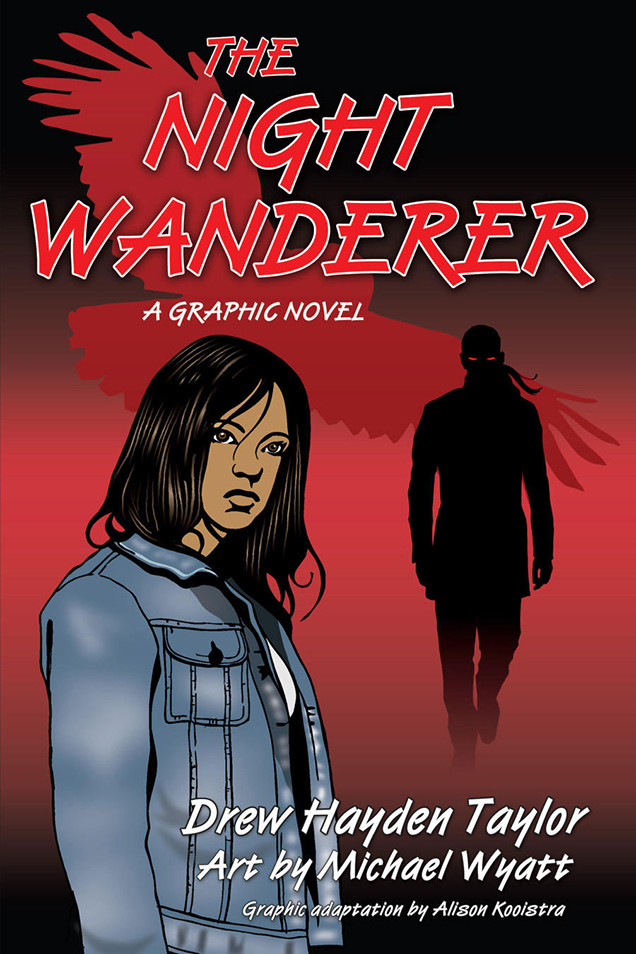 The Night Wanderer: A Native Gothic Tale
By Drew Hayden Taylor
For grades 7 to 9
This twist on the vampire story takes place on a fictional reserve somewhere in Ontario. The chilling tale includes an angsty Anishinabe teen girl fighting with her father and a mysterious man from Europe who is a boarder at the girl's home. European vampire lore meets Anishinabe culture in this new kind of gothic novel.
---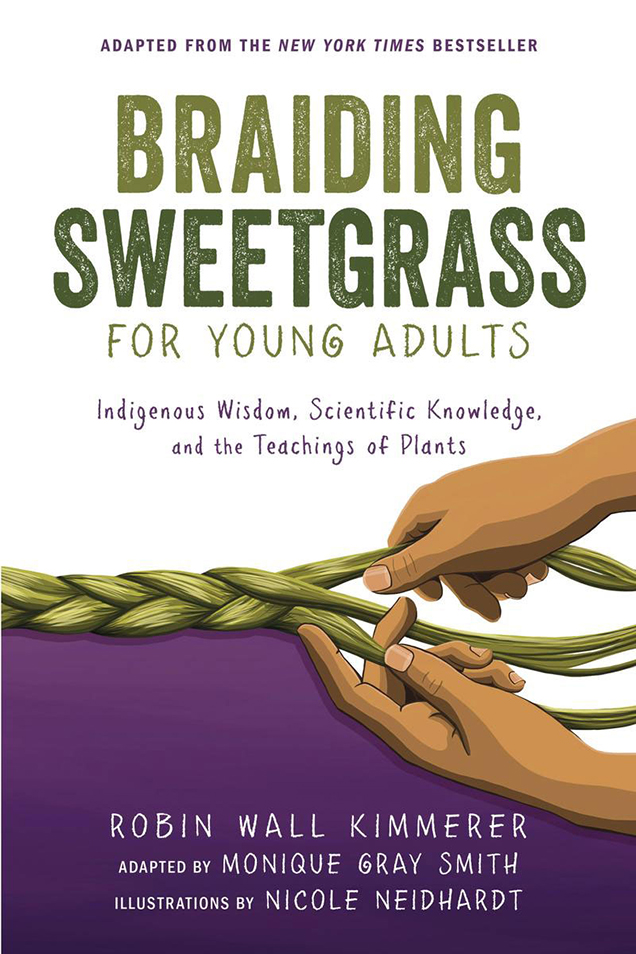 Braiding Sweetgrass for Young Adults
By Robin Wall Kimmerer
For grades 7 to 12
Indigenous botanist Robin Wall Kimmerer adapted her bestselling book Braiding Sweetgrass: Indigenous Wisdom, Scientific Knowledge, and the Teachings of Plants for younger audiences. The non-fiction book is filled with illustrations and sidebars that help deepen our understanding of ecology and the lessons plants can teach us.
---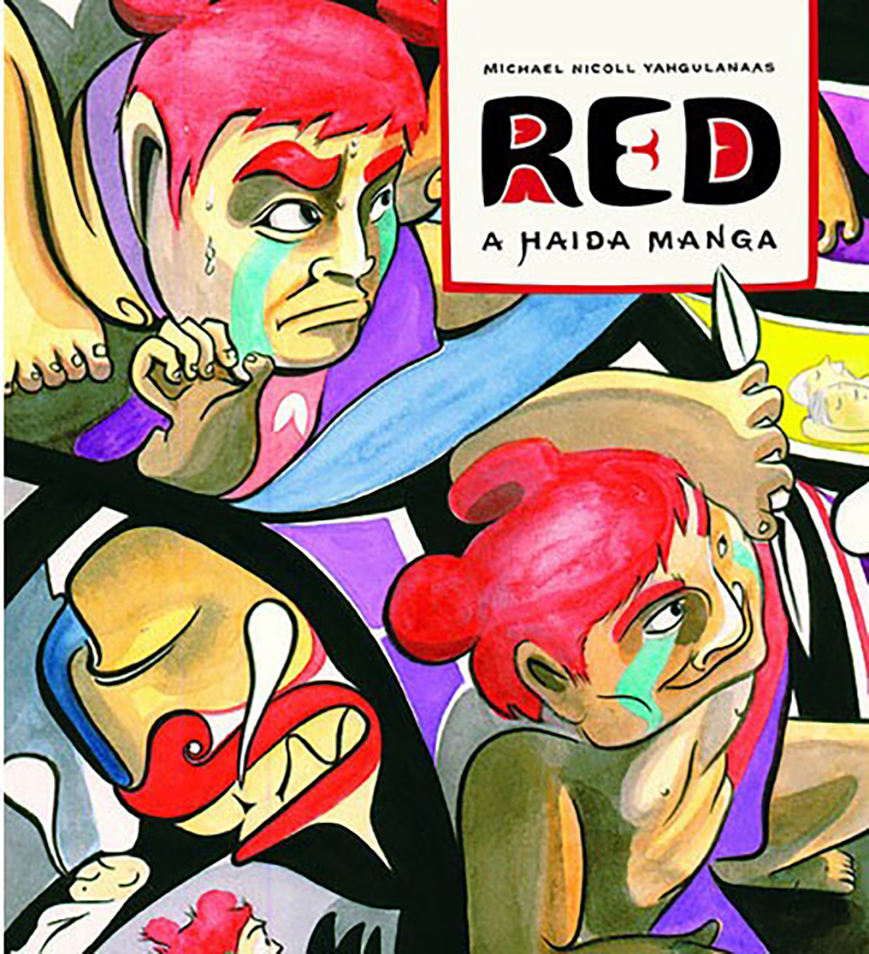 Red: A Haida Manga
By Michael Nicoll Yahgulanaas
For grades 7 to 12
Haida imagery and Japanese manga blend in 108 pages of hand-painted illustrations. They help tell the story about the rage and retribution of the leader of a small village as he tries to rescue his sister who was abducted years ago.
---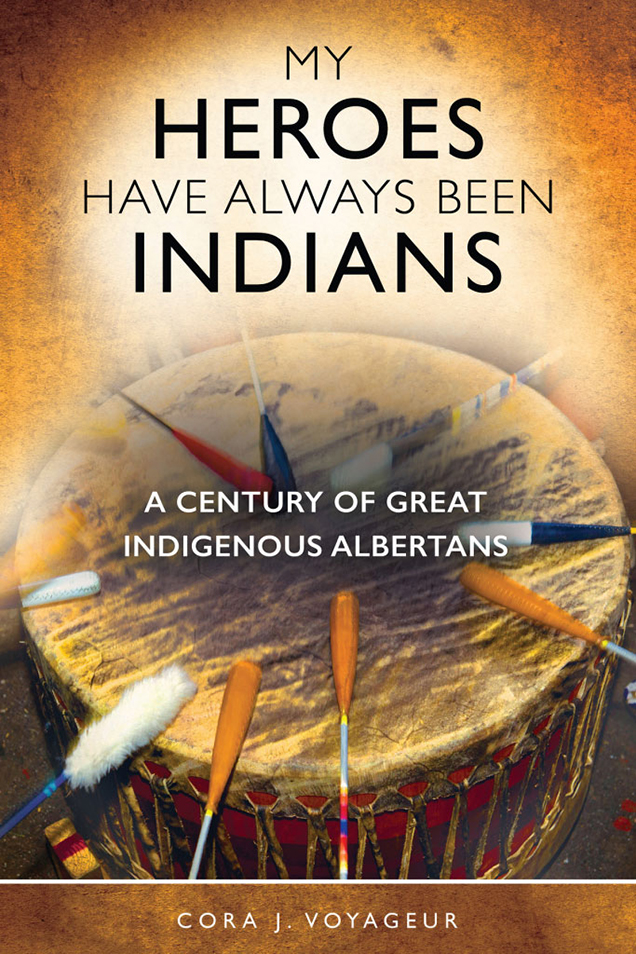 ---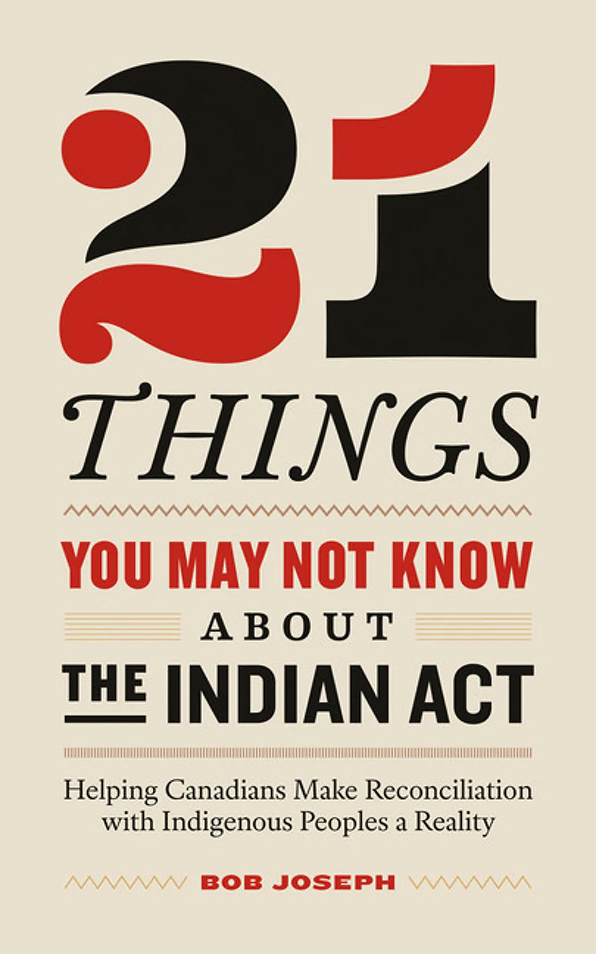 21 Things You May Not Know About the Indian Act
By Bob Joseph
For adults
It started as an article that went viral. Then Bob Joseph took his list and expanded it into a book that explains the complexity and impact of the Indian Act in a way that is easy to digest. It's an excellent primer on a legal document with deep repercussions that is often misunderstood by Canadians.
---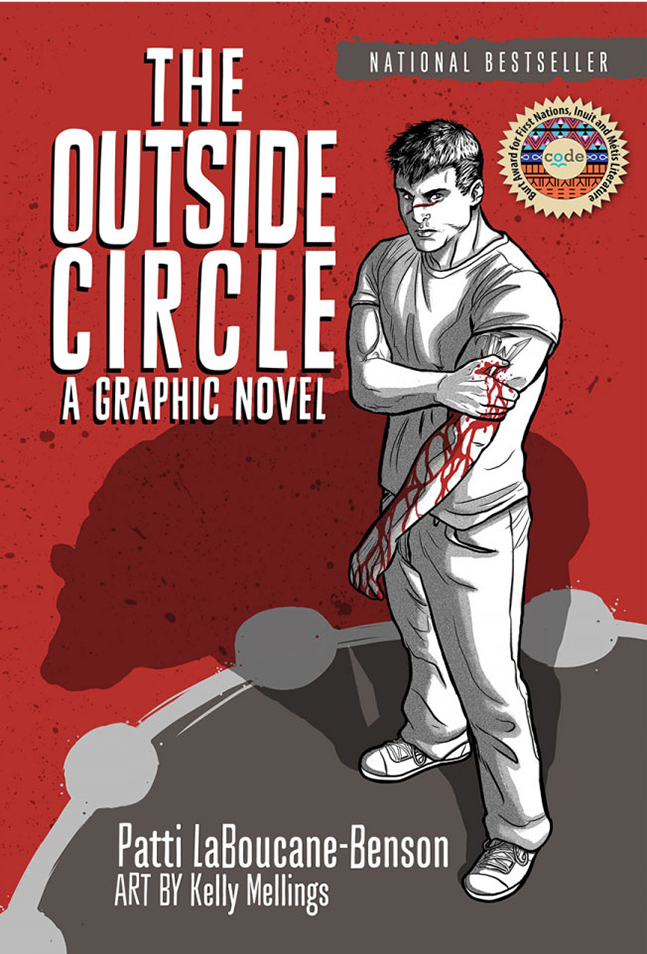 The Outside Circle: A Graphic Novel
By Patti LaBoucane-Benson and Kelly Mellings
For adults
This graphic novel for adults is about two brothers surrounded by poverty, drug abuse and gang violence and how they try to overcome trauma and bring positive change to their lives. Author Patti LaBoucane-Benson drew from her 20 years of work and research on healing and reconciliation of gang-affiliated or incarcerated Indigenous men.
---