Written by Deb Cummings, MEd'17
Illustrated by Maya Gohill, BFA'97
The Arch Awards are the highest honour awarded by the UCalgary Alumni Association. Since 1985, they have celebrated bold alumni who've transformed business and community, art and technology, sport and health, for the betterment of all.
Here are the 2021 recipients.
---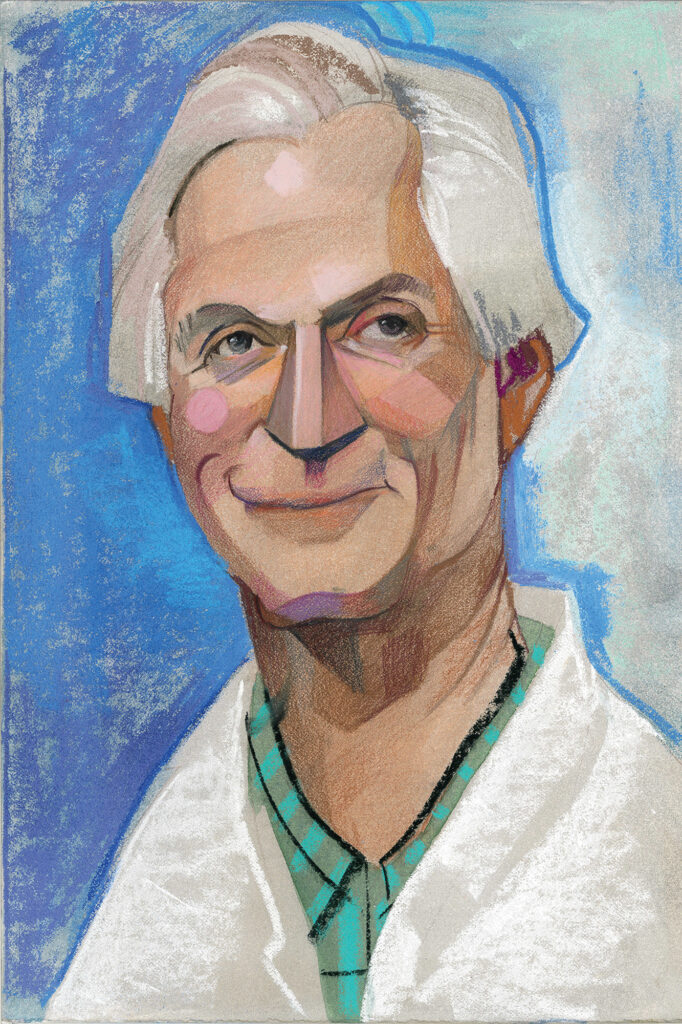 Dr. Bryan Kolb, BSc'68, MSc'70
Lifetime Achievement Arch Award
And the Arch Award for Lifetime Achievement goes to . . . neuroscience innovator Dr. Bryan Kolb, BSc'68, MSc'70, PhD! A world leader in the field of behavioral neuroscience, lucky are the students who have been dazzled by Kolb's revolutionary discoveries and disruptive ideas since 1976, the year he began teaching at the University of Lethbridge. A fellow of the Royal Society of Canada (2000), an officer of the Order of Canada (2015), and writer of 450 scholarly articles and chapters, Kolb maintains that two of his greatest career highlights are: the publication of a widely used textbook, Fundamentals of Human Neuropsychology, in 1980 (now in its eighth edition; Kolb has published seven books), and his work at the Montreal Neurological Hospital with brain-injured people that sent his career "on a different trajectory." Kolb's work has fuelled new treatment to help victims of cerebral injury by identifying how new brain cells grow to restore cerebral function by understanding how neurons respond to experiences such as hormones, drugs, stress and injury, and how these changes are related to behaviour.
---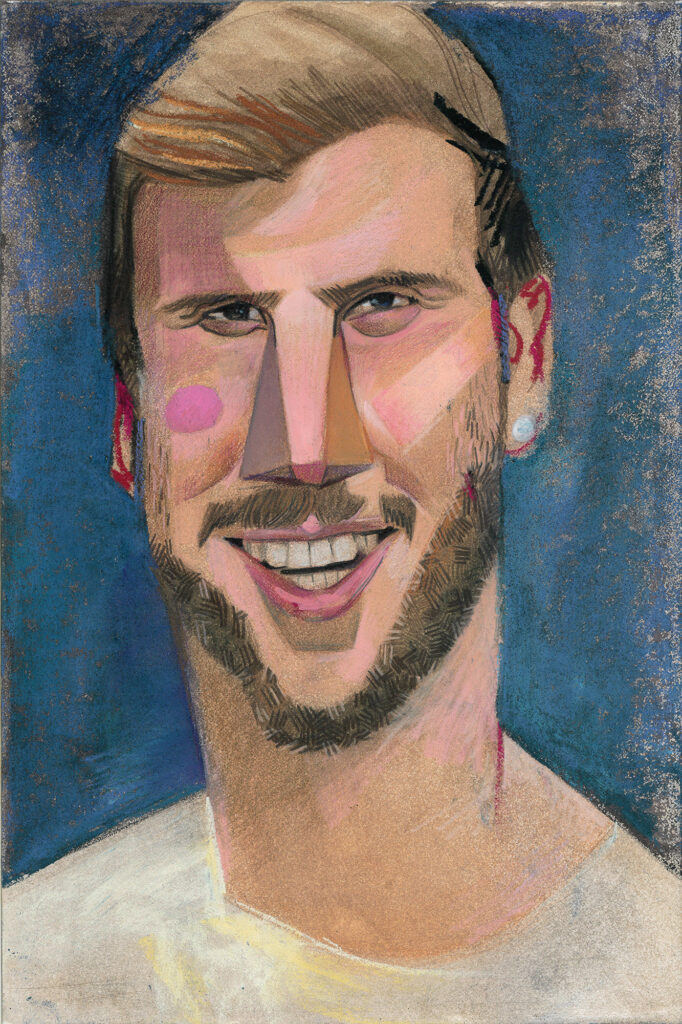 Dr. Bogdan Knezevic, BSc'15, PhD
Early Career Achievement Arch Award
For years, he was one of the fastest swimmers in Canada (on track to compete in the 2016 Olympics), held down a 4.0 GPA and won a Rhodes Scholarship in 2015. After that, this year's recipient of the Early Achievement Arch Award went to work at the Creative Destruction Lab in Toronto, followed by a dreamy job at Entrepreneur First (a talent tech accelerator). But Dr. Bogdan Knezevic's latest mission has morphed into the greatest moon shot of all: quit a great job, spend the summer trekking the ridiculously remote 1,100-km-long Great Divide Trail (from Waterton to Jasper national parks) and then launch a startup with two of his best mates. And what might this new venture be? Top secret, says the 30-year-old whose PhD examined how genomics could be used to identify new drug targets by applying machine learning, although the sweet spot, admits the cagey Knezevic, BSc'15, might be at the crossroads of "software/product and the acceleration of science." Stand by!
---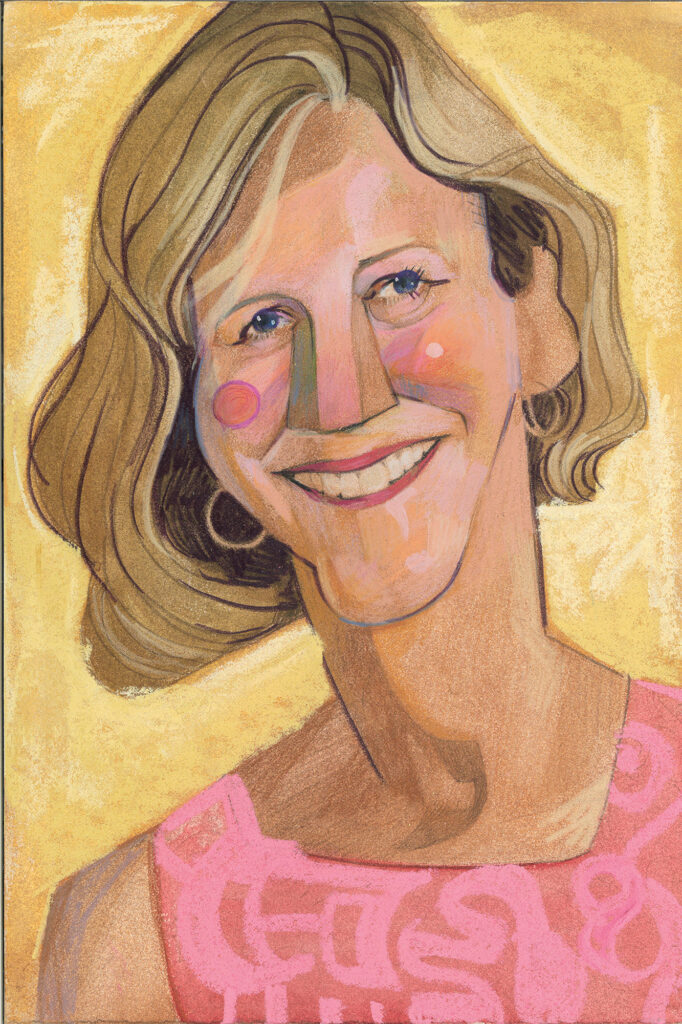 Dr. Janice Heard, MD'84
Alumni Service Arch Award
Well, there's always a first. We can honestly report that never has a recipient for any Arch Award laid claim to be the "great-great grandchild of a pirate," and has log-rafted in Thailand, kayaked in Laos, ice-sailed on Lake Ontario and zorbed in New Zealand. Yes, indeed, the 2021 winner of the Arch Award for Alumni Service, Dr. Janice Heard, MD'84, is all those things and more. Not to skip is this powerhouse's work in establishing UCalgary's first — and only — MD alumni program, her flare in creating a visual symbol for what's come to be known as the MD Menagerie ("Hi, I'm a Pig. Are you a Poodle?" . . . OK, that may be an inside faculty joke), her philanthropic efforts (the bursary Heard established in 2005 has helped 17 medical students), and her leadership role with the Child Sexual Abuse Clinic at Alberta Children's Hospital (ACH) along with the CUPS Kids Clinic.
---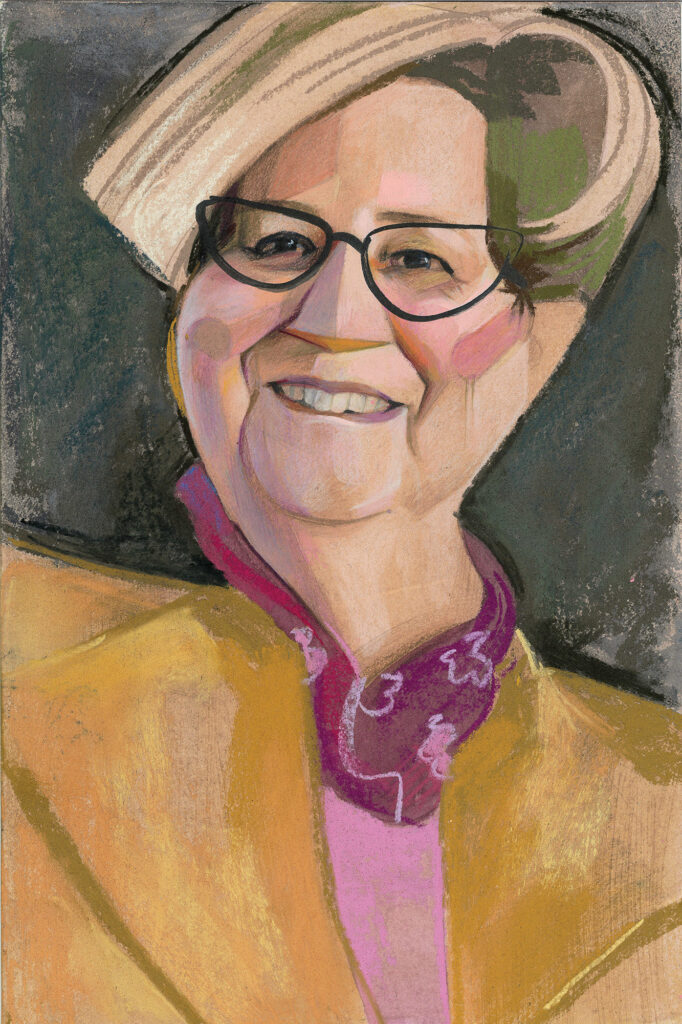 Dr. Sharon Friesen, BEd'86, MEd'91, PhD'00
Career Achievement Arch Award
Let's just say the triple alumna who received the 2021 Arch Award for Career Achievement likes best to operate in a "challenge culture" — a gentle way of saying she's comfortable with pushback and has always questioned the status quo. By doing so, Dr. Sharon Friesen, BEd'86, MEd'91, PhD'00, has become an exemplar and reformer in education circles, here and abroad. The Galileo Education Network — which has left its fingerprints on more than 500,000 students and thousands more teachers and principals across the planet — was co-founded by Friesen and has been recognized by the Organization for Economic Co-operation and Development as one the world's most powerful professional learning networks. At the helm of this provocative approach to design-based professional learning, the multipronged Galileo Network acts as an incubator, an advocate of teaching and learning, and as an innovator of professional learning practices and networked digital technologies that have shattered old theories and blasted new pathways into ways of thinking and working in our world. When asked for an aha! moment in research, Friesen confesses that, although she is comfortable questioning, challenging and debating most ideas, "the status quo is difficult to disrupt as people's beliefs are much stronger than evidence."
---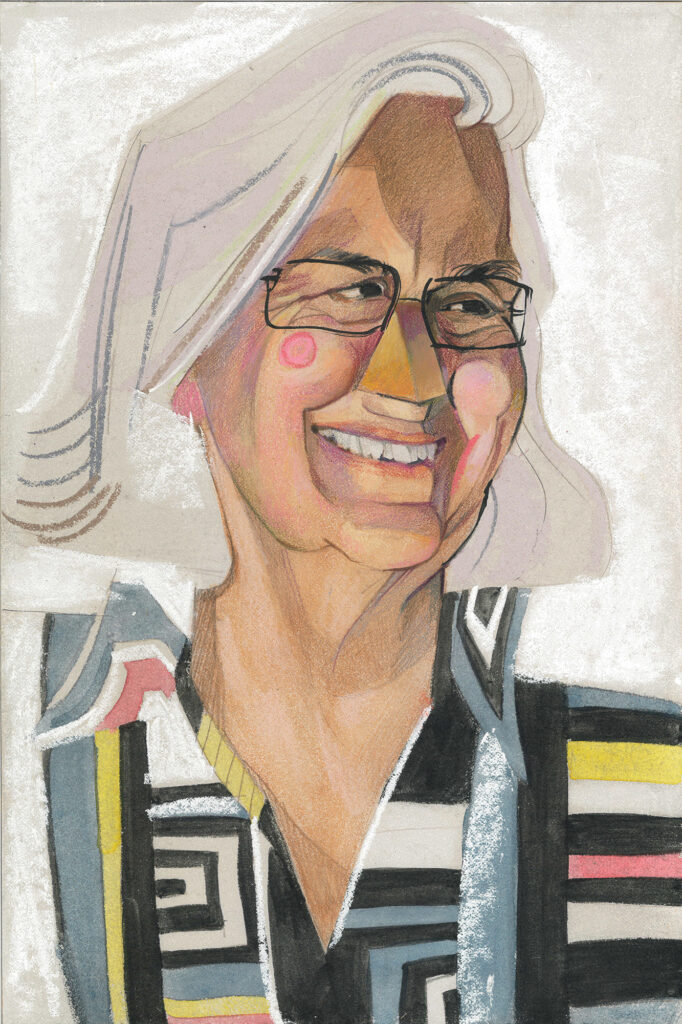 Dr. Helga Holst, MD'75
International Career Achievement Arch Award
Long before Starbucks arrived on campus, and even before Mac Hall had a food court, we had students such as Dr. Helga Holst, MD'75, tucking away tender moments from her days as a UCalgary med school student. There were the raucous, and very politically incorrect, annual Med Show performances (Helga a.k.a. a 'turkey,' worked backstage in costume support for the 1975 cabaret production); TGIF parties; as well as skiing and hiking trips to the Rockies, recalls Holst from her home in Howick, South Africa. With dreams of being a general practitioner (GP), "the sort who knew you and your family and was competent in all medical fields, just like our hometown GP was," this year's recipient of the Arch Award for International Career Achievement never imagined she'd spend most of her working career in South Africa. Learning basic Zulu and then navigating the clinical unknowns and cultural complexities that came with attending patients who had HIV/AIDS never crossed her mind when she completed UCalgary's MD program in 1975. Her tenacity and "can do" attitude also led her to implement a cataract service for a local rural population, encourage the development of an electronic medical-record system and catalyze powerful relationships between philanthropists, funders and researchers. Holst's legacy, writes her nominator, will be "pure innovation."
---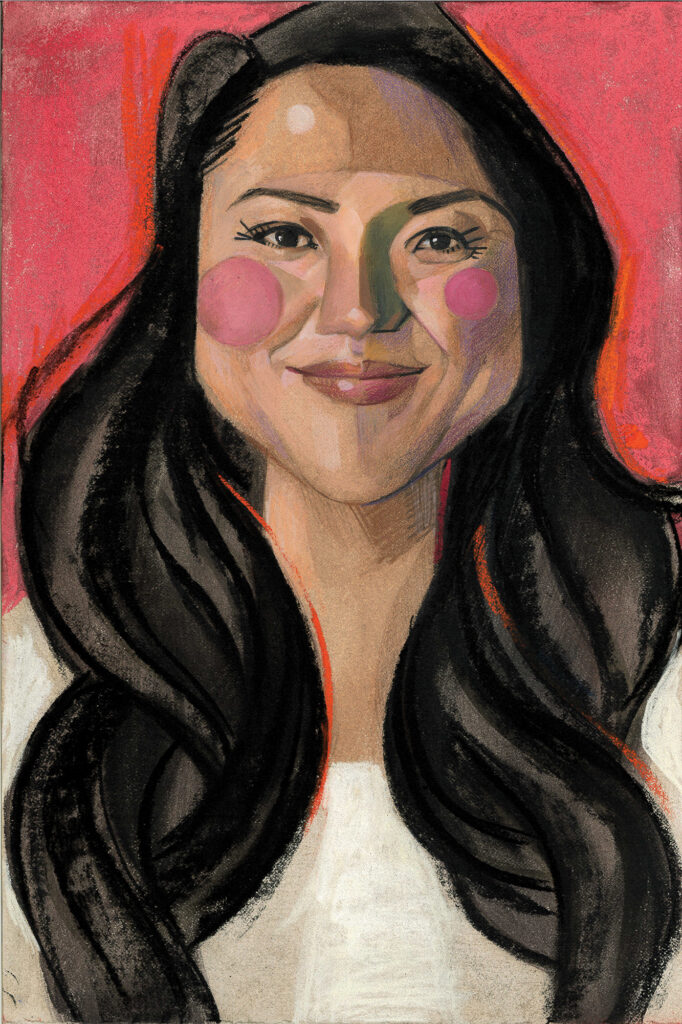 Lourdes Juan, BGS'05, MEDes'10
Community Commitment Arch Award
When it comes to Lourdes Juan, BGS'05, MEDes'10, it's hard not to talk numbers. Let's start with the Leftovers Foundation, the organization that this year's Arch Award recipient for Community Commitment launched in 2012. Today, Leftovers is responsible for diverting some 92,000 pounds of food per month away from landfills and, instead, redistributing them to those in need. Behind the scenes: 93 vendors, 2,347 volunteers and operations in three major cities (Calgary, Edmonton and Winnipeg, as well as Airdrie and Hinton). Then there's Soma Hammam & Spa which Juan, an urban planner by profession, opened in 2010; her other startup, Hive Developments (that assists developers with processes, permits and more); and Fresh Routes, a small fleet of delivery vehicles that supplies culturally appropriate groceries to communities in need. If Juan, however, looks a little sleepy these days, the culprit is not helming this community-based empire but her latest and most beloved "project" of all. Her baby son, Lorenzo.