Reimer prefaces her comments with a caveat that these food items should be considered for their entertainment value — not for their nutritional value. "Across the board, I'm not sending anyone out to try these snacks in order to meet their nutritional needs," she says. Understood!
The Offering: Mac-n-Cheese Soft-Serve Ice Cream
Official Stampede Pitch: The familiar taste of macaroni and cheese combined with the creamy coolness of soft-serve ice cream.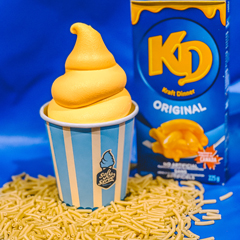 Pro Tip: "If the colour doesn't turn you off and you like soft-serve ice cream, why not give it a try? Personally, I like my main dish to be savory and my dessert to be sweet, but this all-in-one sweet and savoury treat might just work as a whole meal. And, for the kids out there who love mac 'n' cheese, they might just think this is the best! It's a bit of fun and it's not something that's readily available and going to become a habitual part of anyone's diet."
---
The Offering: Glazed Donut Grilled Cheese
Official Stampede Pitch: A signature four-cheese blend sandwiched between a glazed donut, with the choice of your favourite protein, to drive your taste buds crazy.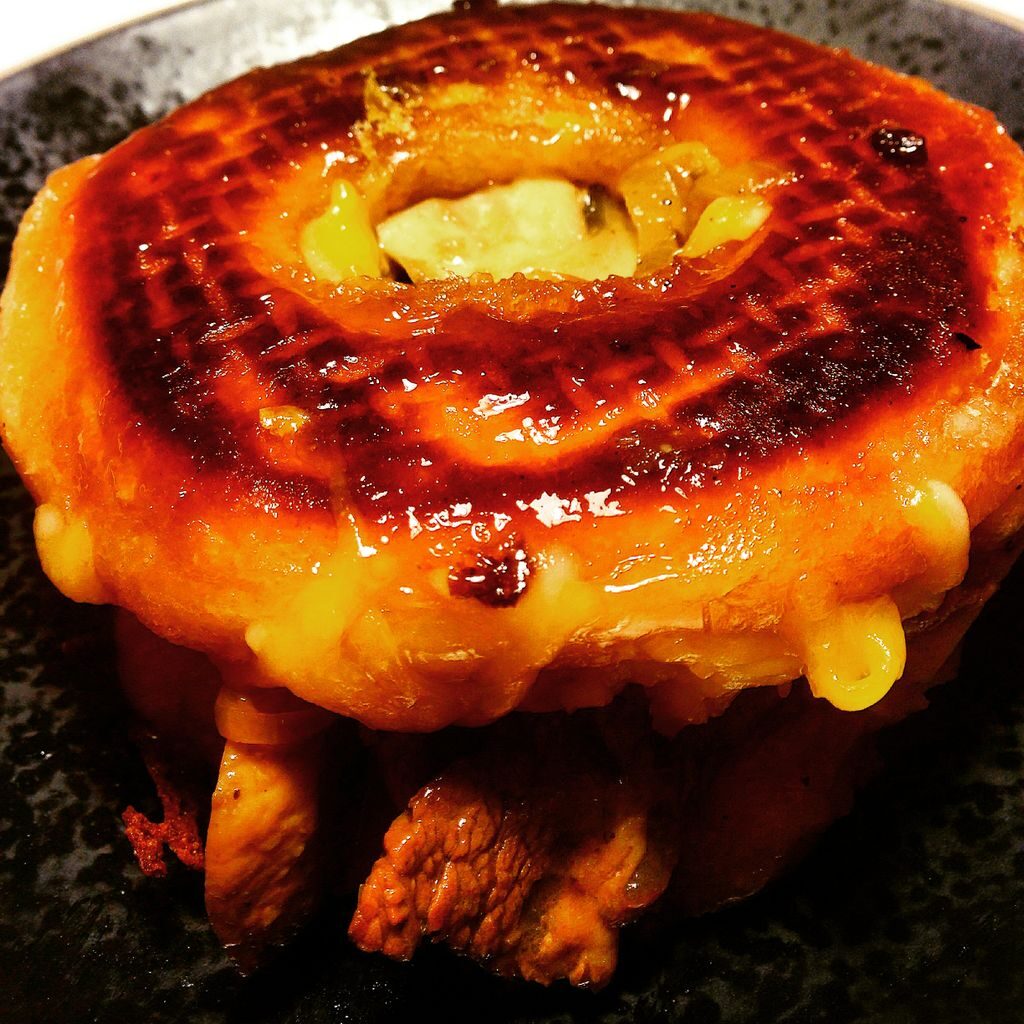 Pro Tip: "Over-the-top comes to mind with this new treat. Over-the-top, with fat and sugar! Taking a fatty food and adding a bunch of sugar to it is going to pack a punch in terms of calories. Might be a good idea to think about splitting it with your friend?"
---
The Offering: Cotton Candy Noodles
Official Stampede Pitch: A new sauce invented to compliment a fluffy cloud of pink cotton candy, garnished on top of noodles filled with chicken and vegetables, or vegetarian. Want it spicy? We can do that, too!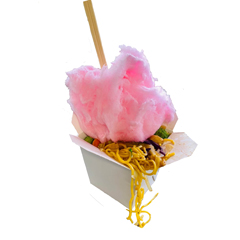 Pro Tip: "This surprising pairing of cotton candy with a stir-fry caught my eye as another food that stacks sugar on top of fat and ups the calorie load of the food. Your body will produce more insulin to deal with this big load, but it could leave you feeling sleepy within the hour. Maybe not the best time to go and try your hand at the ring toss game hoping to win big with that three-foot-tall stuffed-animal prize!"
---
The Offering: Flamin' Cheetos Fries
Official Stampede Pitch: Fresh-cut french fries taken to the next level. We add jalapeno cheese sauce and top it off with crunchy Flamin' Cheetos.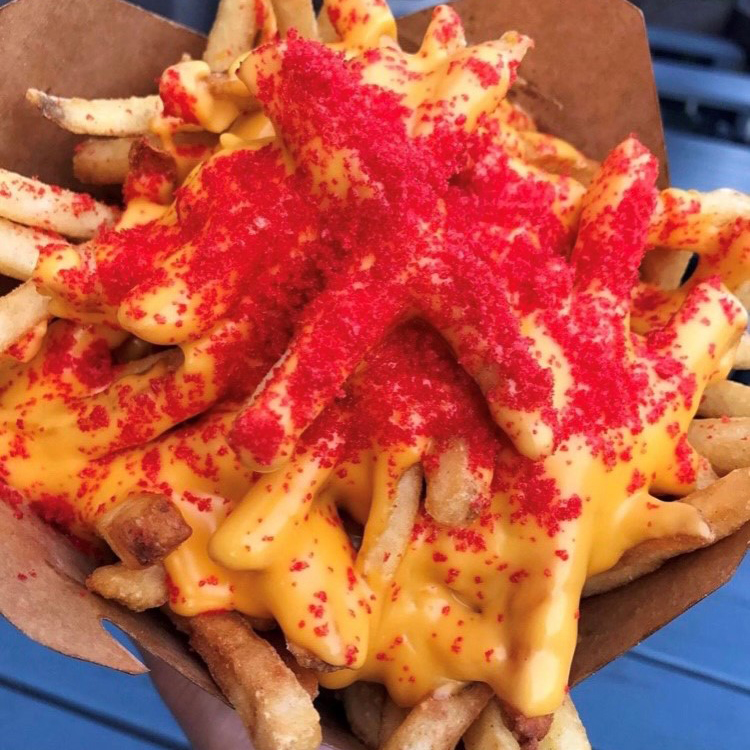 Pro Tip: "Sounds spicy! This dish might, in fact, be the perfect recipe for heartburn. Some of the key triggers for heartburn are large or fatty meals, and spicy foods. Deep-fried french fries with jalapeno cheese sauce topped off with Flamin' Hot Cheetos — I've tried those, and they are really spicy — could have you reaching for the antacids."
---
The Offering: Meal Worm Hot Dog
Official Stampede Pitch: All-beef meal worm hot dog made using meal worm protein, whole-roasted meal worms and beef, topped off with your favourite condiments. (Meal worms are high in protein and safe to eat.)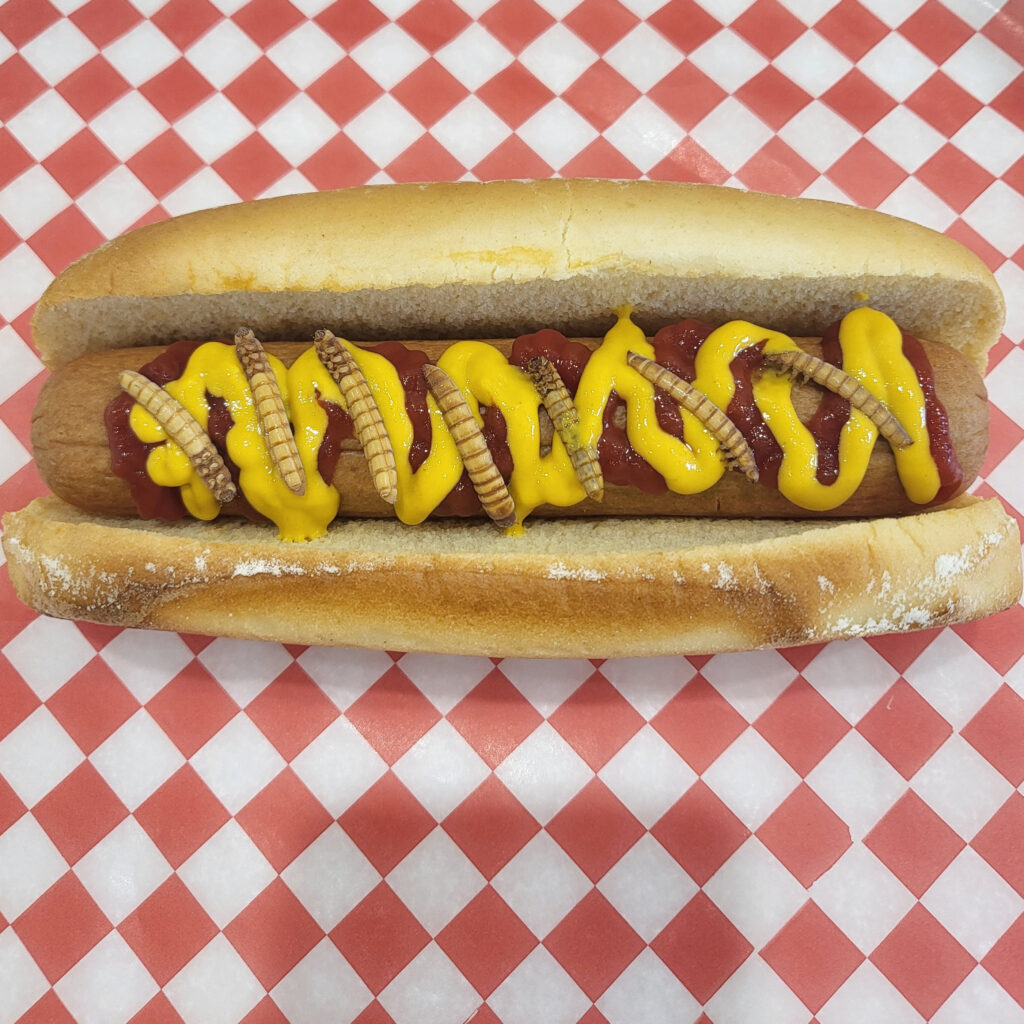 Pro Tip: "Why not try it? There's an increasing number of meat alternatives on the market and, while most of them are plant-based, insects are a surprisingly good source of protein — we may in fact be eating more proteins derived from insects in the future. It's interesting that the hot dogs are blended with beef, so it may still taste more like beef than meal worm."
---
The Offering: Deep-Fried Oreo Mini-Donuts
Official Stampede Pitch: Oreo cookies deep-fried inside signature mini-donuts, cooked to perfection, topped with powdered sugar and chocolate sauce.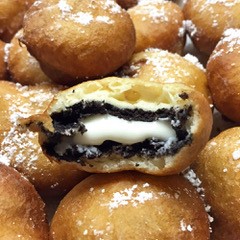 Pro Tip: "Don't judge me, but I've tried deep-fried Oreos at the Stampede — and they were quite delicious. Putting that inside a mini-donut, however, just might be too much. Not to sound like a broken record, but that's a lot of fat and sugar. But, at the end of the day, it's fun to try these once-a-year treats and, if it brings you a little bit of joy, why not try it?"
---
Reimer's Crowning Pro Tip for the Best 2022 Stampede Midway Culinary Experience
"If you eat any of these items, wait a couple hours so it's made it's way out of your stomach and further down the digestive process before you hit the Zipper." Indeed! (The Zipper was actually retired from the Stampede midway in 2017, but you get the picture.)