Photography by Tim Nguyen, BFA'06
Written by Hong Truong, BA'13
It's not every day you find an array of thread, bobbins and a pair of fabric sheers in a library. Unless of course, you found your way to the third floor of the University of Calgary's Taylor Family Digital Library.
That's where Lab NEXT is. The interdisciplinary research hub offers collaborative workspaces, high-performance computers and services such as virtual reality systems that allow users to explore existing environments or develop their own; a visualization studio with a massive display wall and software to merge data; and video studios with green screens. Lab NEXT also includes Makerspace, where you'll find those sewing tools.
Makerspace is open to UCalgary students, faculty and staff and gives hands-on access to technologies for those looking to unleash their creativity, tinker with new and old tools, and design their own projects. The space offers various do-it-yourself services, from 3D printing and vinyl cutting, to sewing and embroidery machines.
These are just two graduate students who between classes, research, out of province conferences and work, have made Makerspace their second home.
Gillian Taylor, BA'21
A personalised wardrobe using embroidery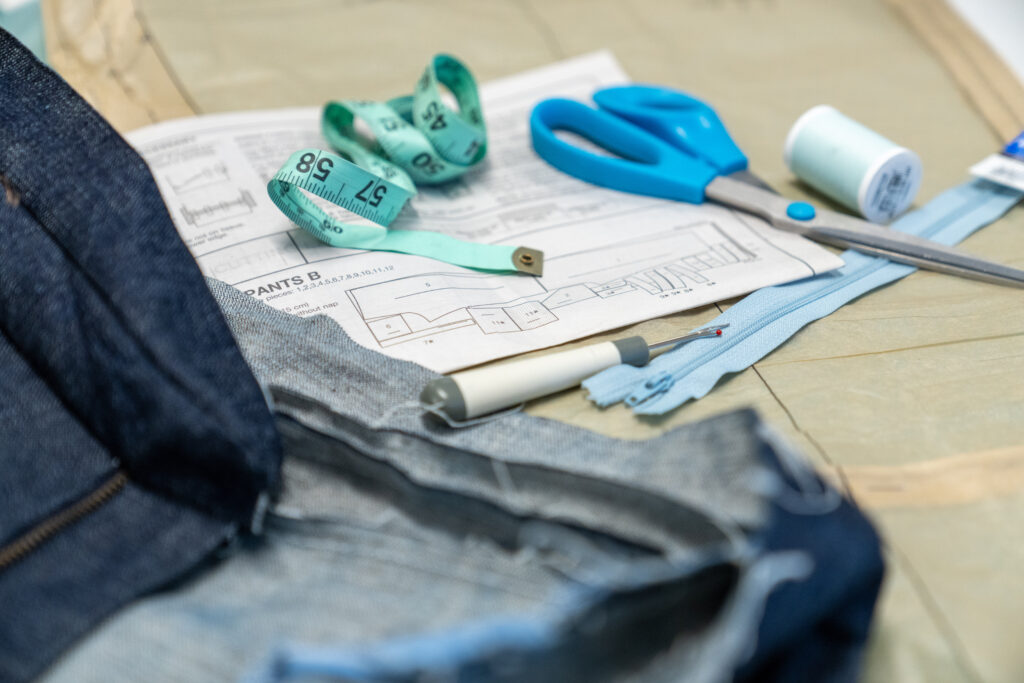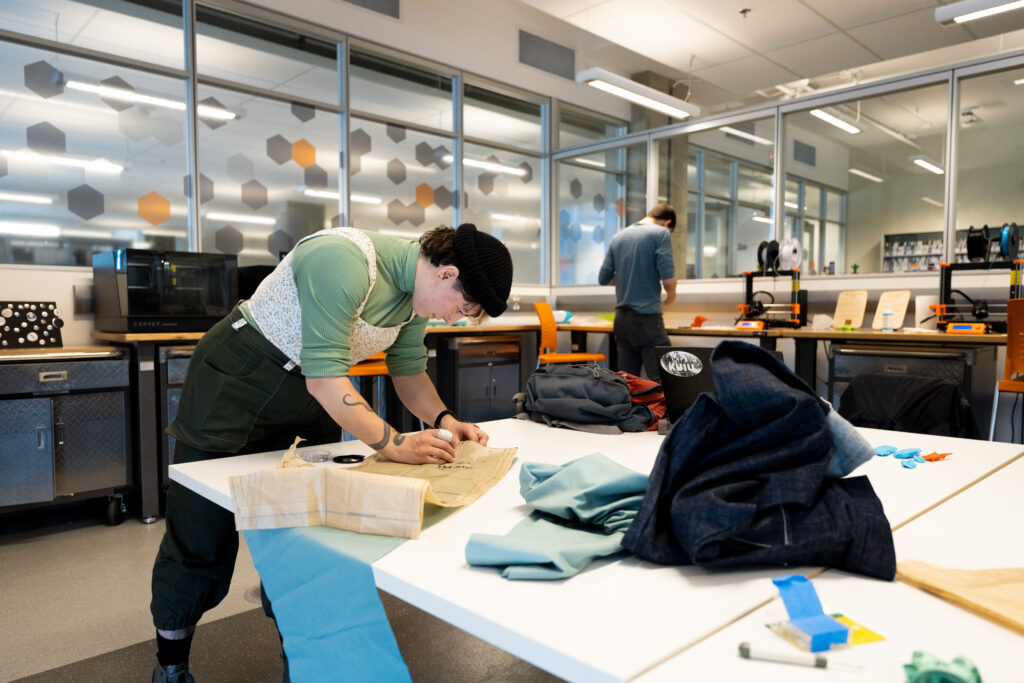 They discovered Makerspace during their undergraduate studies, but COVID-19 restrictions meant Gillian Taylor had to wait patiently until summer 2022 to finally access Makerspace. Since then, Taylor has been creating their own clothes and personalizing each design with embellishes using the embroidery machine. "I have my own sewing machine at home, but I was really excited about the embroidery machine," says Taylor. "It's why I started using the Makerspace. It's a nice, welcoming environment, with so many cool things to try."
Taylor is a second-year Master of Arts student (archeology), a graduate assistant in the Department of Anthropology and Archaeology with a fascination for hands-on ways of making things. "It really helps my understanding of people and the way they did things in the past," Taylor says. In addition to sewing and embroidery, Taylor enjoys pottery and runs a flintknapping (making stone tools) group at UCalgary.
Jared Voris, MSc'19
Making dinosaur brains tangible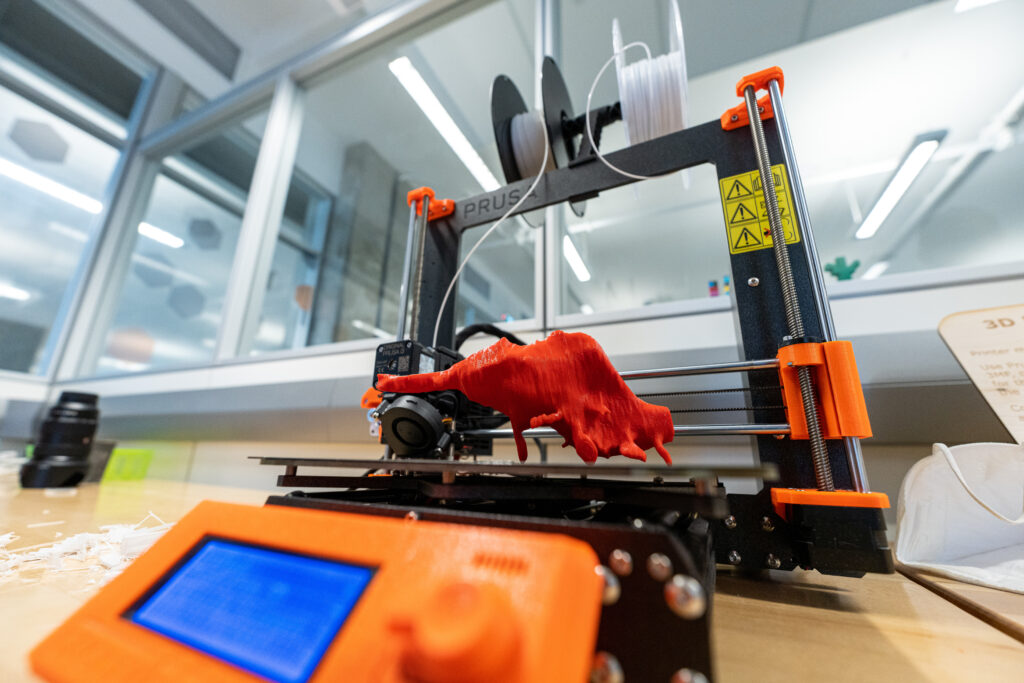 For Jared Voris, a fourth-year PhD candidate and dinosaur palaeontologist with the Department of Geoscience, the availability of 3D printers at Makerspace allows him to create model representations of fossils that he is researching. The 3D models, Voris says, "not only helped further my understanding of and work on the fossils themselves, but also as a way to present my work in a fun and tangible way to the public."
Prior to the pandemic, Voris came to Makerspace to make prints of several dinosaur brains that he digitally reconstructed from CT scans of dinosaur skulls. This was part of an ongoing research project looking into how the brains evolved in different dinosaur species.
"My favourite part about Makerspace is that it offers students a means to express creativity using several manufactural technologies that can be expensive or difficult to find access to outside of the university setting," says Voris.