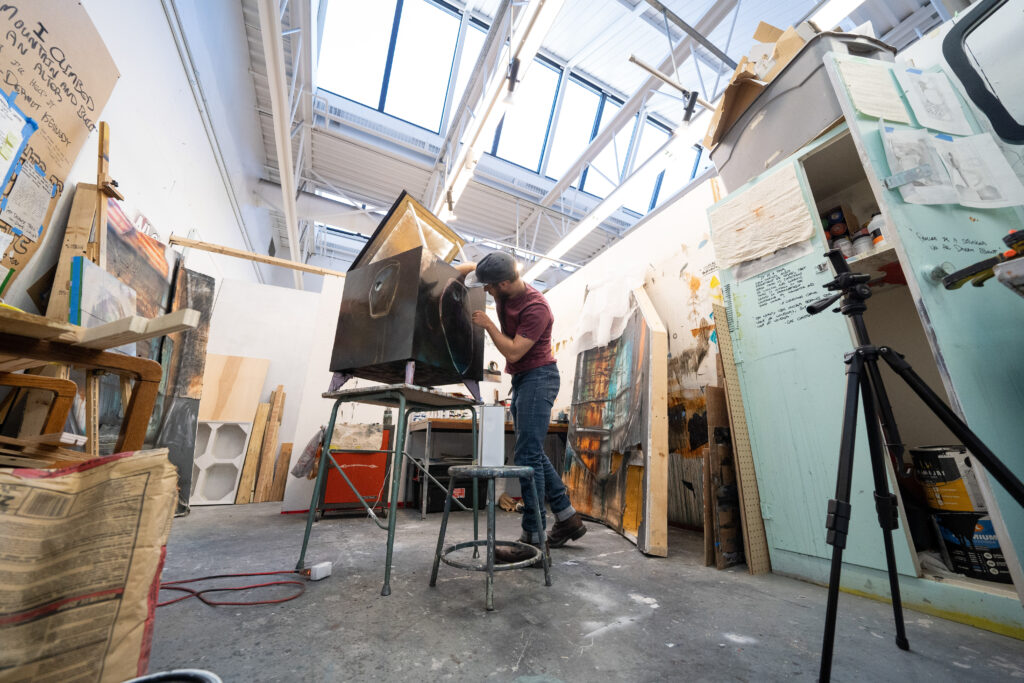 Photograph by Tim Nguyen, BFA'06
Words of inspiration from the likes of musician Noah Kahan and philosopher G. K. Chesterton ("The world will never starve for want of wonders; but only for want of wonder") are scribbled on the walls that surround visual media artist and recent UCalgary grad, Jesse Klassen, MFA'22. Here, he adds final touches to his latest (and final) installment as part of the 2022 Master of Fine Arts Thesis Exhibition. The exhibition runs at the Nickle Galleries through Sept. 10, 2022.
Located above the Art Parkade, the Department of Art and Art History provides studio space, workshops and technical resources for students to develop their creativity and artistic self-sufficiency through drawing, painting, photography and sculpture.