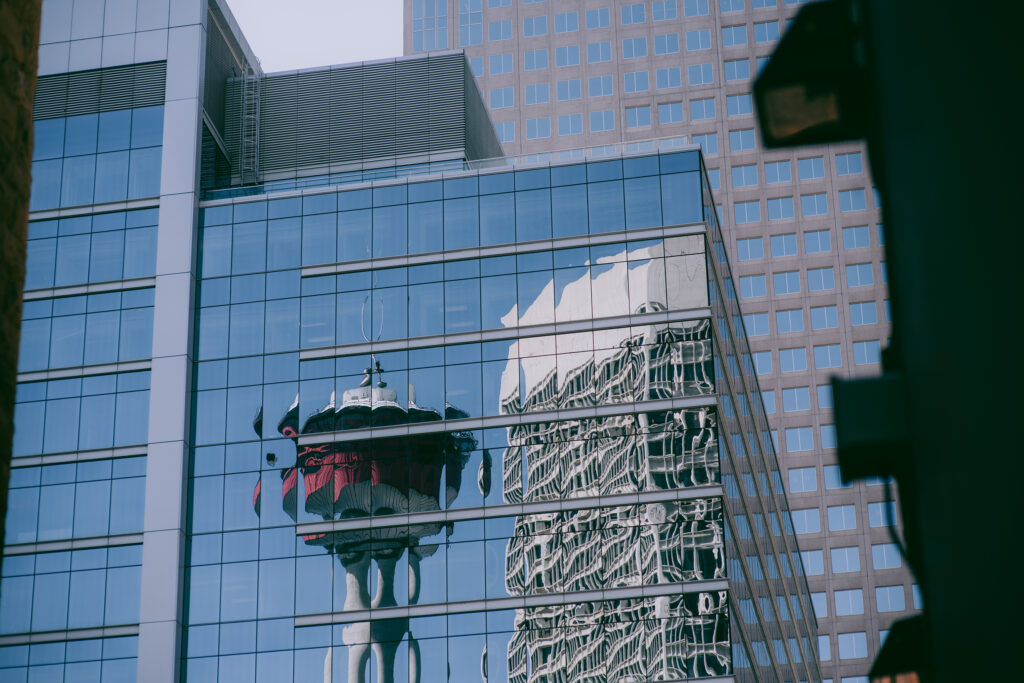 Photograph by Rick Collins
During the past two years, office vacancy rates in downtown Calgary hit a new high due to the COVID-19 pandemic. Now, as more companies shift to a hybrid post-pandemic work environment, downtown continues to see less foot traffic.
The City of Calgary and the University of Calgary, through an ongoing, strategic partnership, aim to shift this paradigm by finding innovative solutions for economic recovery, downtown reinvention and impactful investment to transform underutilized public and private space. It's part of Urban Alliance Calgary, whose mission is to enable research and education that will help improve the overall quality of life for Calgarians.
The City is also partnering with the School of Architecture, Planning and Landscape on the Civic Commons Catalyst Initiative. It uses big-data, design-at-scale approaches and an interdisciplinary collaboration to unlock and sustain new future visions for downtown.