Written by Valerie Fortney, BA'86
Illustrated by Julie McLaughlin
From the moment she could walk, Dr. Renate Weller was expected to help on her family's pig farm in southern Germany.
"My earliest childhood memory is from when I was two and my grandmother sat me down on a bale of straw and said, 'You're going to watch that momma pig and, if you see a little piglet come out, come get me,'" she says with a hearty laugh. "I don't think people would do that today in the developed world, but, back then, it was my job to be the surveillance system."
While she may not have determined that very day that caring for animals would constitute her life's work, it didn't take much longer for Weller, DVM, PhD, to know that, when she grew up, she would become a veterinarian. "Studies have shown that, for most vets, they know they want to pursue that career by the age of nine," she says. "I was so lucky to have had that experience as a child, and I've had zero regrets about my decision."
These days, it's the University of Calgary that's feeling lucky, as Weller settles into her new role as dean of the Faculty of Veterinary Medicine. Weller's resumé is extensive and impressive; her previous position was as the inaugural director of veterinary education for one of the largest integrated veterinary service providers in Europe (CVS Group PLC), and her experience includes work in the areas of research, clinical work, teaching and leadership, always with a focus on transdisciplinary scholarship and community collaboration. She's won several international awards, including the UK Higher Education Academy (HEA) National Teaching Fellowship — the highest honour awarded for excellence in teaching in the United Kingdom; she's also a member of the International Equine Hall of Fame.
"I've had a very eclectic career — everything from being a mixed practitioner to being involved in veterinary politics," she says of her work that includes time at the esteemed Royal Veterinary College at the University of London, where she developed several new courses and programs, and was eventually named associate dean for undergraduate teaching. "Vets are very lucky. Our background allows us to do a million things."

Now midway through her first year at the helm of UCalgary's Faculty of Veterinary Medicine (UCVM), Weller and her team are celebrating a boost that will see the school well-prepared for the coming years. Earlier this spring, the provincial government announced targeted funding for some programs at UCalgary, including $59 million for UCVM. The funding means that, by 2025, there will be a doubling of the student population in the faculty — from 50 to 100.
"Our infrastructure is at capacity at the moment, and, with the additional strains of COVID-19, our people are also at capacity," Weller says, adding that the transition to accommodate twice as many students will require a three-year process. "We need some time to create the infrastructure, hire the people, create our curriculum and make sure everything is in place. We will still be on the small side, internationally, but I think it will serve Alberta's needs quite well."
It's great news for UCalgary, but also for an industry in dire need of more skilled practitioners and researchers. That's partly due to what Weller calls a "leaky bucket phenomenon," wherein the sector is growing faster than schools have been able to graduate students. "Beef plays a big role here, so, from an agricultural business side, there is a need to expand, and government needs more vets because we all want safe food," she says. "We also need vets to do research on One Health (a transdisciplinary approach to people, animal, and environmental health) issues such as coronavirus." And, Weller adds, "there is an expansion in the pet sector with more people owning dogs, cats, rabbits, and other small animals. There was a steady growth before the Covid pandemic started, which has accelerated considerably during the last two years."
The need for rapid expansion is compounded by the concerning attrition rate among vets, some of which Weller attributes to it being a high-stress profession.
"It's extremely competitive to get into vet school, the course is extremely demanding and the work highly stressful," she says. "The work of vets was made even more stressful by the pandemic, which saw so many people adopting pets."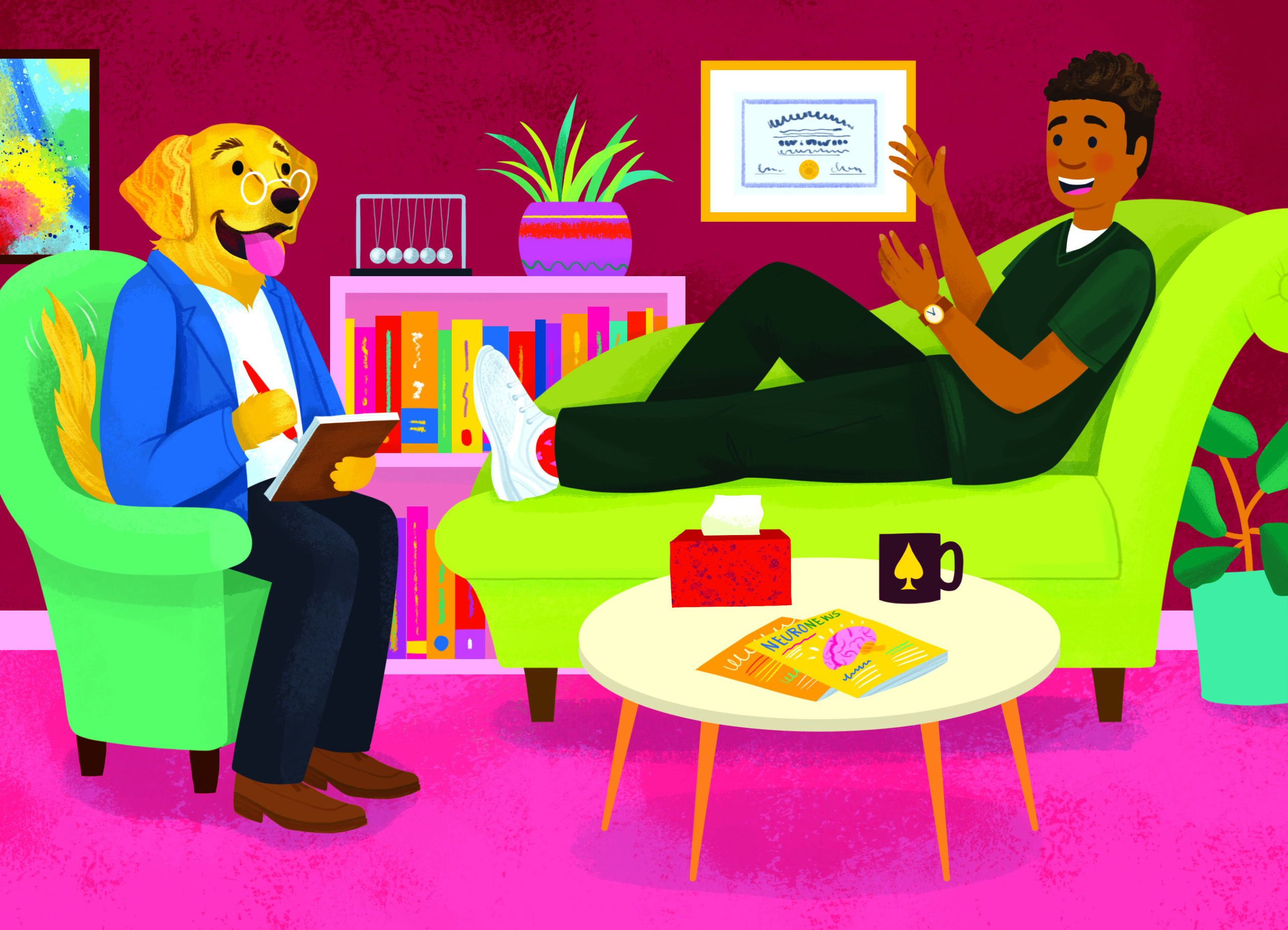 Even before the pandemic, the veterinary field was notable for having some of the highest rates of mental-health issues and suicide. A 2020 University of Guelph report revealed that about 17 per cent of Canadian vets had considered suicide or experienced suicidal thoughts. Compare that to the six per cent of the general public reporting the same issues, according to the Canadian Mental Health Association. "We hold life and death in our hands," says Weller. "We work long-hours, in a high-pressure environment often under adverse conditions and we are an outward, public-facing profession, adding an additional challenge."
The veterinary shortage is nothing new and was a catalyst, in part, for the establishment of the UCVM. Back in 2004, Dr. Lyle Oberg, MD, then Alberta's learning minister, announced that Calgary would be home to Canada's fifth veterinary college, and the first of its kind in Alberta.
The decision was precipitated by the bovine spongiform encephalopathy (BSE) outbreak the year prior, a crisis that saw international borders close to Alberta beef and cost the province close to a billion dollars in lost revenue. With 40 per cent of the national cattle inventory located in Alberta and 72 per cent of the national packing capacity here as well, it was determined that Alberta was the ideal place to research these and other issues. Nearly two decades before the COVID-19 pandemic, the need for better awareness and focus on studying diseases that pass from animals to humans was already gaining momentum, due to BSE and other animal-related diseases such as hantavirus, West Nile and the 2003 SARS (Severe Acute Respiratory Syndrome) outbreak.
While no veterinary school can dictate what area a graduate ultimately decides to pursue, the plan for the new school in Calgary was to specialize in educating students to become large-animal veterinarians, something that was in short supply in Alberta. The new UCalgary school would produce pet vets but also concentrate on food animal production medicine, ecosystems, and the links between wildlife, domestic animals and humans, along with investigative biomedical research. "You can't control whether someone goes into rural or urban practice — but you can nudge," says Weller.
By 2008, the UCalgary program was up and running and quickly established itself as something unique within North America — a vet med school with a focus on the bovine and equine worlds; expertise and leadership in research of animal diseases and food-supply safety; and an innovative, community-based teaching model offering hands-on clinical learning situations from day one.
Weller says what's been done at UCalgary in a relatively short time is a significant part of what drew her to Calgary (she and her family of six are also avid outdoors types who love to ski). "Everyone was keeping an eye on the school's distributed model," she says of the approach known as the Distributed Veterinary Learning Community that sees students get hands-on experience in a variety of clinics and other settings through community partnerships. "I believe in making use of primary care practices here to train our students because that is where most of them will end up," she says. "Another big factor, that is not necessarily a given elsewhere and is very unique to Calgary, is the buy-in from the community."
Weller, who succeeded interim dean Dr. Robert McCorkell, DVM, PhD, last fall, has an ambitious to-do list for her five-year tenure at the helm. Aside from overseeing the three-year plan to double the student population, this includes everything from curriculum review and expanding research, to an outreach program to connect with aspiring vets, especially in rural settings — that includes tele-health and ongoing support.
"Everyone benefits from mentorship," says Weller, who is working with her counterpart at WCVM, Dr. Gillian Muir, DVM, PhD, on such initiatives. "These are things that will help fight the battle against attrition."
All of these efforts, says Weller, will contribute to the primary responsibility of her profession: making sure every animal in Alberta gets the veterinary care they need. "I don't care if it's a dog, a hamster or a dairy cow," she says. "We are the guardians of animal health, and we start here, with a global reach.
"If I can say at the end of my tenure that I've given Alberta what it needs in terms of animal-care professionals, I will be extremely happy," adds Weller, who counts a donkey, two horses, two dogs and three cats as part of her own family. 
 "I love being given a job and a challenge. My family saw that in me when I was just a small child — for as long as I can remember, I always wanted to help get things done."
---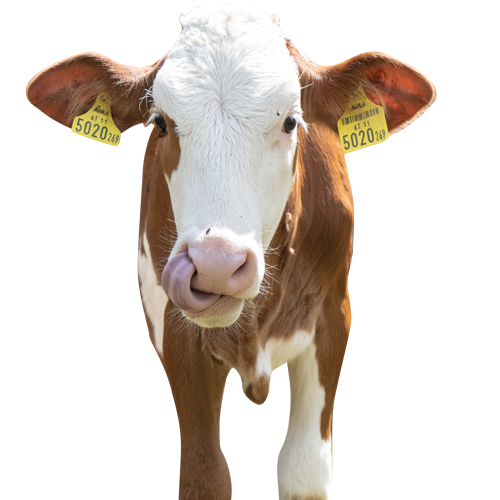 Meanwhile, Back at the Ranch
Vet Med's 19,000-acre backyard is fertile ground for discovery by the largest group of researchers working on beef in North America.
---
Correction: The original version of this story stated that The Western College of Veterinary Medicine (WCVM) at the University of Saskatchewan in Saskatoon had in recent years seen its 90-per cent-female graduating classes becoming mostly pet vets. A letter from Dr. Gillian Muir, Dean of the WCVM, states that on average, more than 80 per cent of veterinary students in Canadian, American and British veterinary schools are female. The average percentage of female students in the DVM program at the WCVM has been about 85 per cent for the past two decades. Secondly, the original story infers that all WCVM female graduates become "pet vets," which is inaccurate. Our apologies for the error.